It´s all water under the bridge.
donhofer. lives down the burgtheater-scandal. The audience of the famous viennese Burgtheater was really surprised, when donhofer. and his crew jumped out of a transporter and begann to unroll 9 square meters of grass in front of the main entrances of the theater. Now politicans and the Theater-Holding Gmbh can relax again - once again, they got away with it. Austrian taxpayers will pay the ridiculous damage of 12 mio. euros.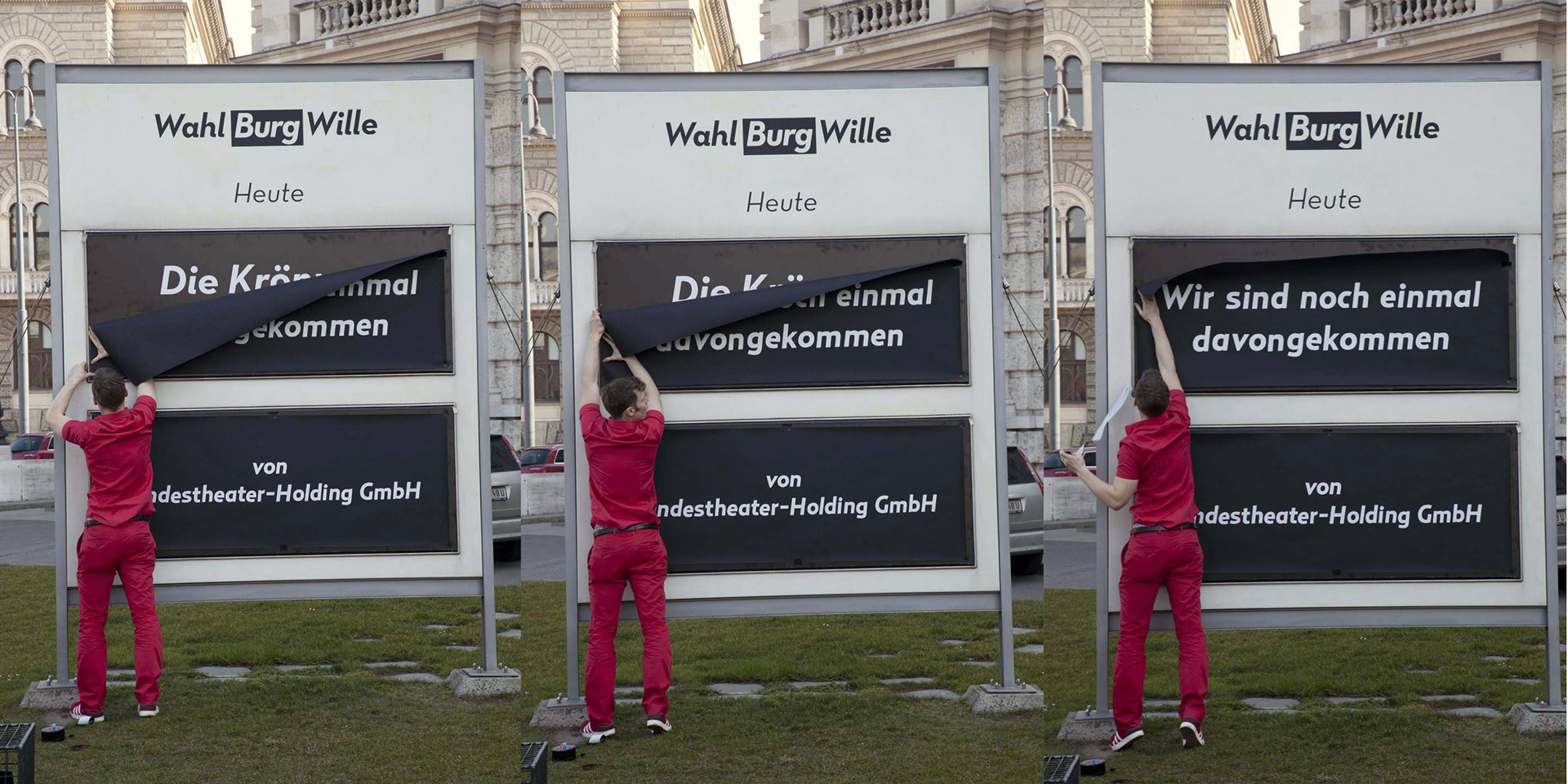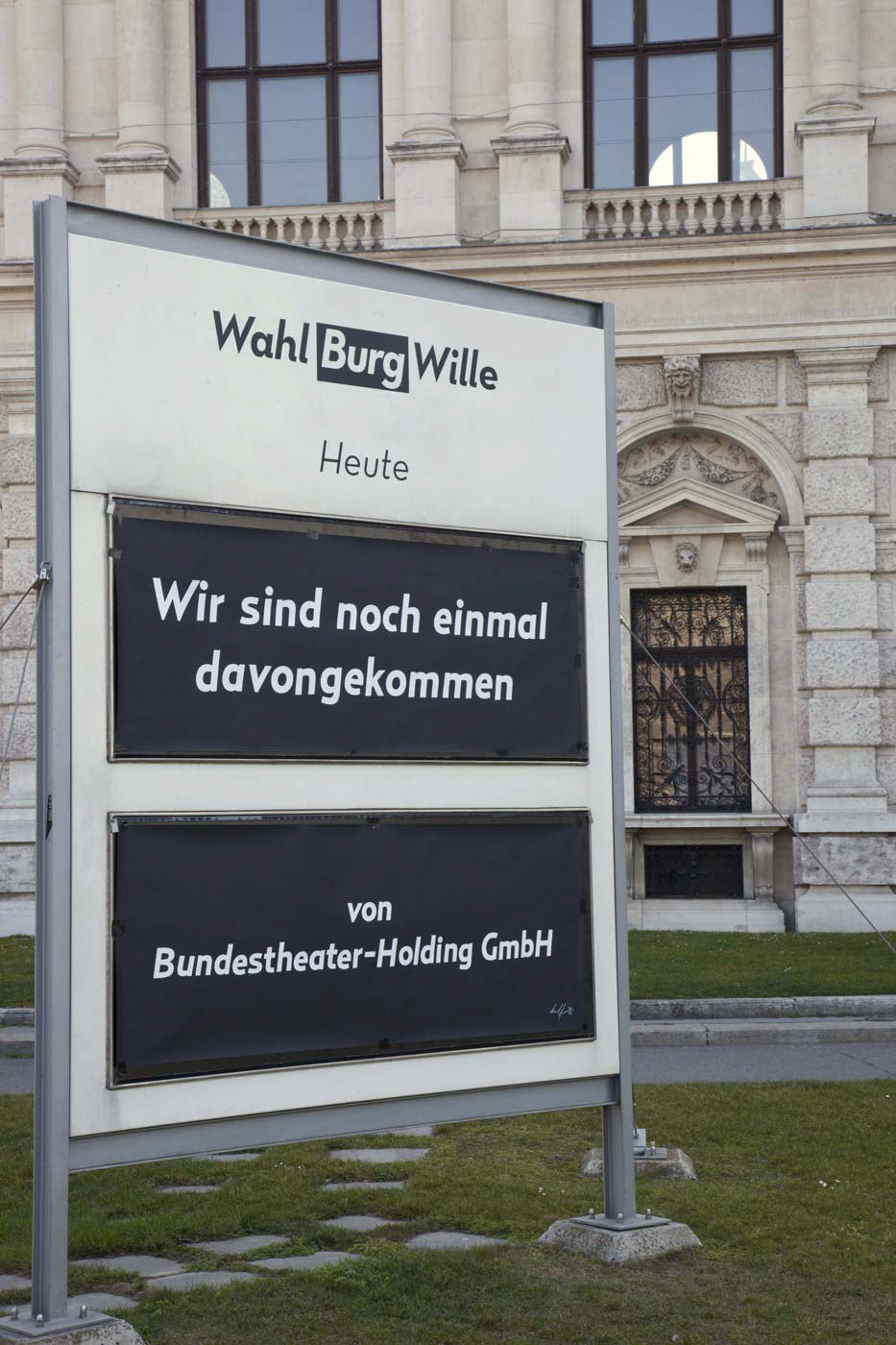 donhofer. pastes over sign in front of the "Burg"
Artist donhofer. pokes fun at the Holding. "Wir sind noch einmal davon gekommen - von Bundestheater-Holding GmbH", was written on big black sheets, which he pasted on the sign in front of the Burgtheater. After a few minutes, employees of the "Burg" removed donhofers. statement, and the big theatermachine is continuing it´s deadly process.
donhofer. lässt Gras über den Burgtheater-Skandal wachsen
NFT Kunstwerk
Video: 0:52min | 2014
1,22 ETH |
Kaufen